3 Bowers Springs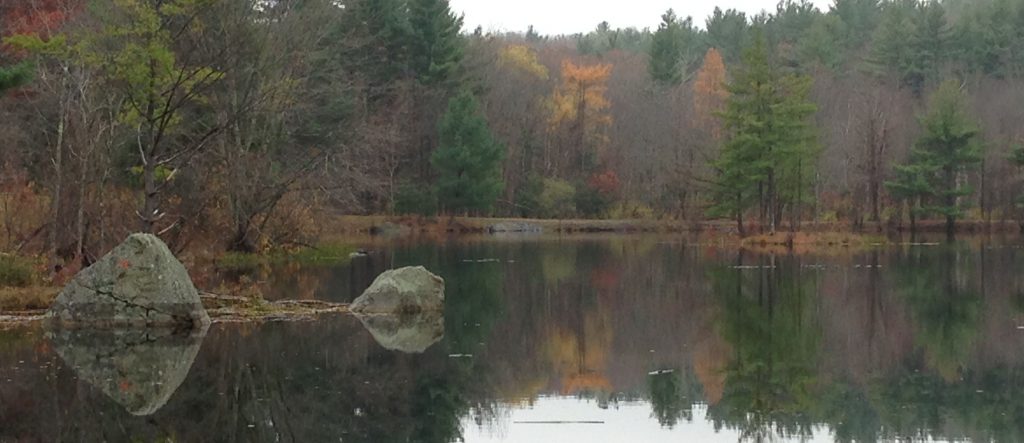 For a high resolution PDF map:
Size: 126 acres, including 18.5 acres in Harvard. Much more is accessible via the trails leading north to Harvard's Bare Hill Wildlife sanctuary.
Access: There is parking and access at the end of Flanagan Road in Bolton. Trail connections can be made off Bare Hill Road for those coming from the Vaughn Hills Conservation Area.
Description: Bowers' Springs is one of Bolton's most popular conservation areas due to the scenic ponds, flat grassy fields suitable for picnicking and well distinguished trails connecting to the Vaughn Hills/Hansen conservation areas, another popular area with miles of scenic trails. No swimming is permitted in the ponds except by the Tom Denney Nature Camp during the summer months. Bluebirds are attracted to this property and can be seen perched on the nest boxes that were constructed by a local 4-H group.