Trails Guide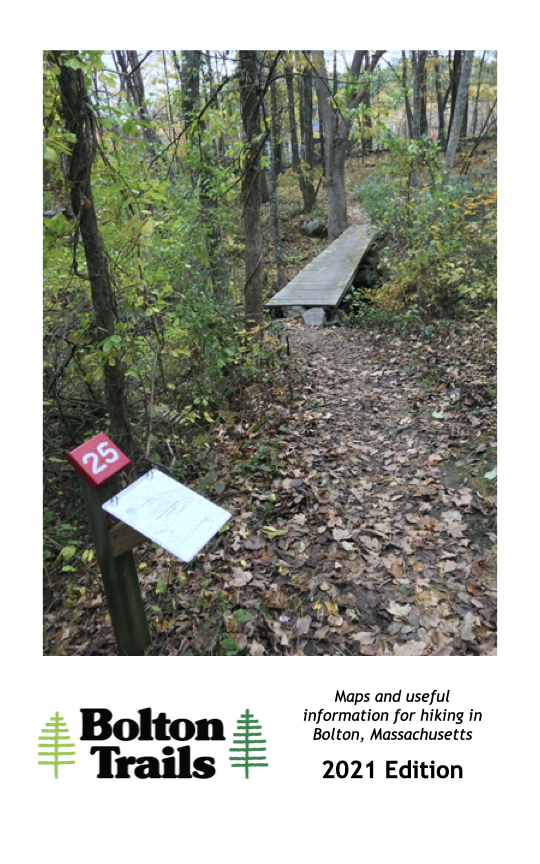 The 2021 Edition of the Bolton Trails Guide is now available.
This indispensable book shows maps and property information for Bolton conservation lands. Also included is a short history of the town, information about a selection of common trees found near the trails and a description of the Town's geography. The Guide is updated as needed. The most current maps can always be found online via this site.
Currently in the 2021 edition, the Bolton Trails Guide is available from Bolton Town Hall at a price of $20.00 (payment by check or PayPal directly to The Bolton Conservation Trust). Or, it can be ordered from the Trust for $24.00 including shipping and handling. https://www.boltonconservationtrust.org
Proceeds from the sale of the Guide support the efforts of the Bolton Conservation Trust.
New members of Bolton Conservation Trust will receive a free copy.