8 Annie Moore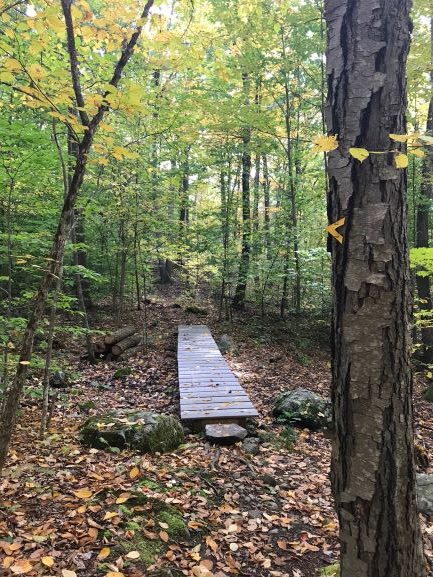 For a high resolution PDF map:
Size: 118 acres of land, 90 of which is in Bolton and 28 acres in Stow.
Access: The major trailhead is located on Annie Moore Road (off of Long Hill Road), approximately 1,000 feet past the sharp bend in the road. Another access point is on Bolton Woods Way on the east side of the road. Street parking at both locations.
Description: This quiet and somewhat secluded parcel was given to the town in 1987 by Jack Sargent, Christopher Slade and Ken Mc-Clure. Originally purchased by the Trust when attempts by the town to secure state self-help funds failed, the land received limited house development with the remaining acreage set aside for conservation purposes by the developers and by arrangement with the Trust.