Dos and Don'ts
The Bolton Conservation Commission welcomes and encourages responsible public use and enjoyment of land under its stewardship.
It has adopted a set of rules and regulations to provide a pleasant experience for users and in order to preserve and protect in perpetuity the wildlife, aesthetic, ecological, environmental, and conservation values of these properties, which include:

Protection of surface and ground water resources
Protection of unfragmented forest habitat
Protection of wildlife habitat
Protection of open space and the Town's trail system
These rules are explained in the Conservation Commission area of the Town website. Click here to view.
Watch for ticks

Tuck your trousers in to your socks when in the woods and use an insect repellent. Follow the manufacturer's instructions. Spray it on your clothes. Spread it on exposed skin, but avoid sensitive areas
If you find a tick on your person, contact a physician. Obtain a tick remover and use it if necessary.
Inspect your pets and remove ticks.
Say No to Mud
April Showers Bring May flowers…and Muddy Trail Conditions:
If you come across a muddy or wet trail without an appropriate crossing:
Turn back; try the trail another day
Stay within the center of the trail braving the trail conditions
DO NOT walk or ride around the center of the trail to avoid the mud; others will follow and unintentionally widen the trails beyond their easements.
Stay on existing trails — never create a new one.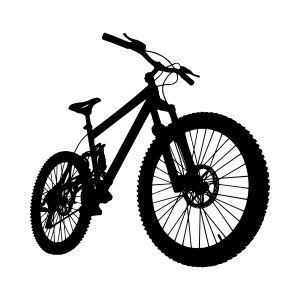 The Conservation Department would prefer not to close or prohibit use of trails during specific times of year. Therefore, we respectfully ask trail users to be mindful of the trail conditions and to reduce encroachment in properties adjacent to the established trails.
Poison Ivy
It's here all the time. New growth visible in Summer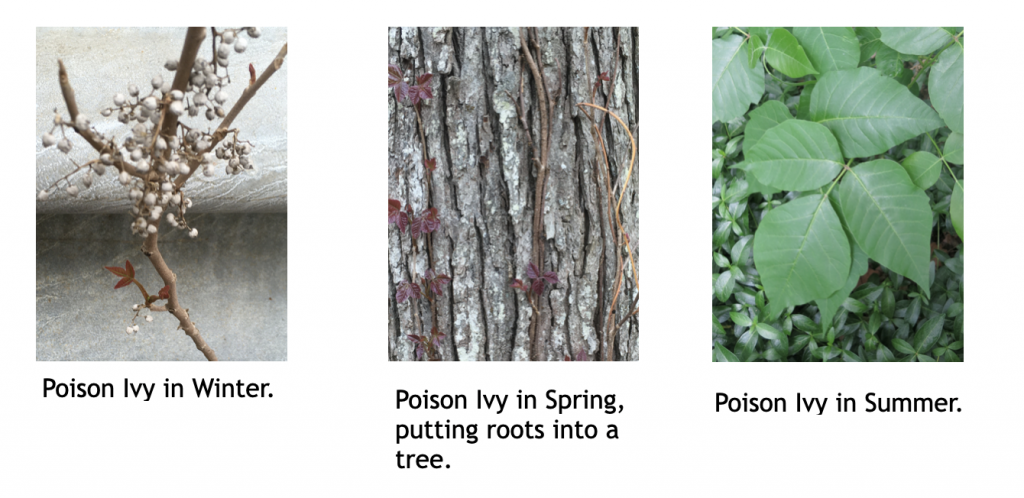 Dogs
Full details of the Town's Dog walking policy can be found on the Town website or in the policy:
In Summary, dogs may be walked on conservation land under effective control of a person, maximum one per hand. Dog walkers shall pick up all dog waste. Plan ahead by bringing bags and remove all waste from the property. Please Keep dogs out of vernal pools during the breeding season for frogs and salamanders (mid February through April). Do not allow dogs to harass people or other animals.
Additional rules apply to commercial dog walkers. These are explained in the brochure.