17 Taggart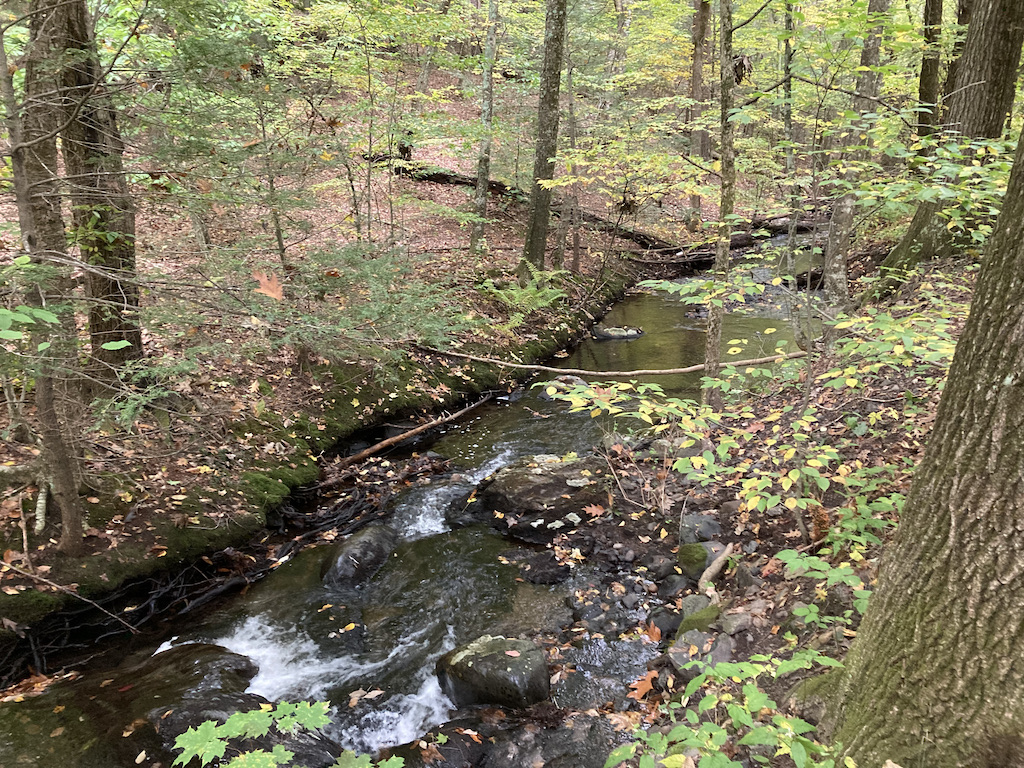 For a high resolution PDF map:
The Town of Bolton acquired the property in 2021. 38.5 acres were purchased with help from the LAND grant program which helps cities and towns acquire land for conservation and passive recreation purposes. This parcel also has a 10-year long term forest management plan.

Among the property's many features are some historical artifacts such as the remnants of the Lancaster-Hudson railroad on the southernmost property line. This ill-fated line extended from Lancaster to Hudson through Bolton. It was built in 1872 and only ran once before being deconstructed in 1889. There are tall pine trees on either side of the route. Eventually the trail approaches private property where there are two bodies of water on either side.
Another historical feature is the old cart paths that have now been incorporated into the hiking trail.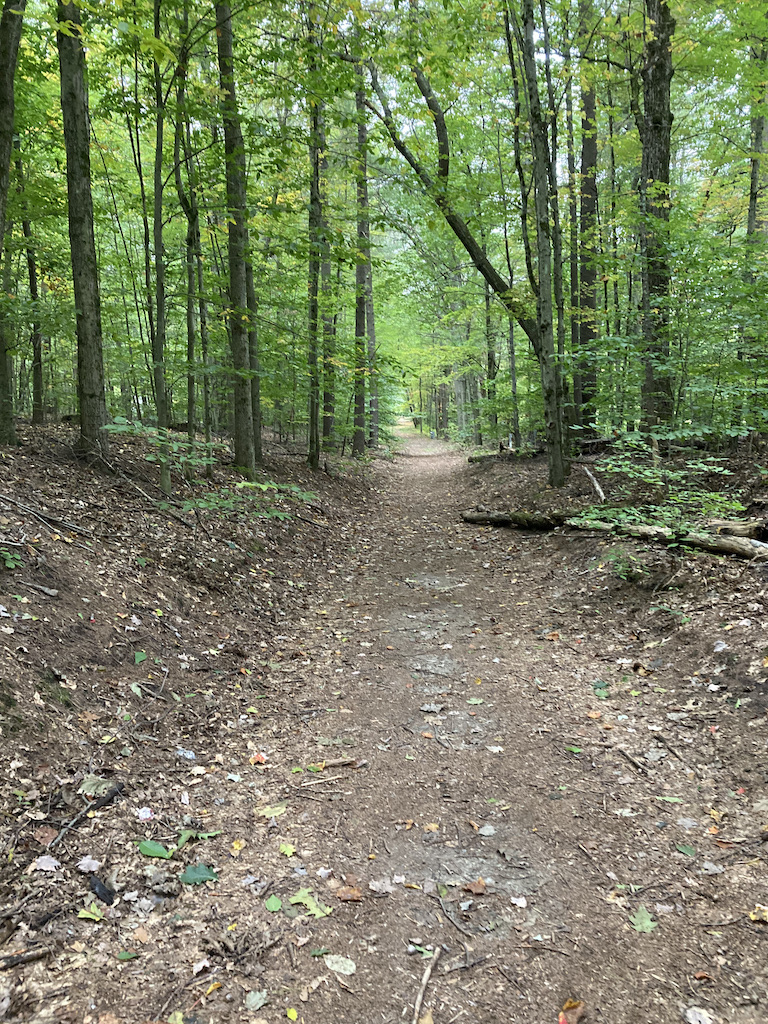 The parcel has a history of flooding so it is important to not disturb vegetation to allow for infiltration to occur with uptake from vegetation so that clean water can reach the brook and reduce damage from erosion. The topography also helps with flooding, creating small temporary pools of water in certain areas, this avoids runoff into Forbush Mill Road.

Along with the historical features there are other things to see. Mountain laurels can be found in many places on the property. One location you can observe them is a few feet off of the trail leading to the old Lancaster Railroad. Another place is adjacent to the trail by the state property near the pond. Mountain laurels are special in the
way that they thrive in shaded areas. You can recognize them by their beautiful flowers, they can grow to about 20 – 40 ft high. They have white or a shade of pink with purple details on the inside of their bowl-like flowers.
The Still River on the north side of the property is a tributary of the Nashua River and is classified as a Cold Water Fishery. It contains many different types of trout.
Another special aspect of this property is that it has wetlands surrounding its perimeter which contain species like skunk cabbage and many different types of ferns. Wetlands are helpful as nature-based resources to help with the increase of global warming by storing a lot of carbon in the ground because of their low elevation and slow decomposition.
At the center of the parcel is a vernal pool inside a kettle hole where there are species like wood frogs, spotted salamanders, beetles and damselflies. Along with these organisms, mammals like deer take advantage of this area.
Nearby, a short distance south along Forbush Mill Road, is a bench near the site of the former Morse Sawmill where a waterfall pours over a dam. The stream was harnessed to provide power at this point. In fact three, mills are known to have existed along this stream and the site was known as "The Sawmill Brook Mill". No record of any of them exists after 1831.
(research by Brianna Carlisle in 2021).