Last Friday Monthly Hike January 2020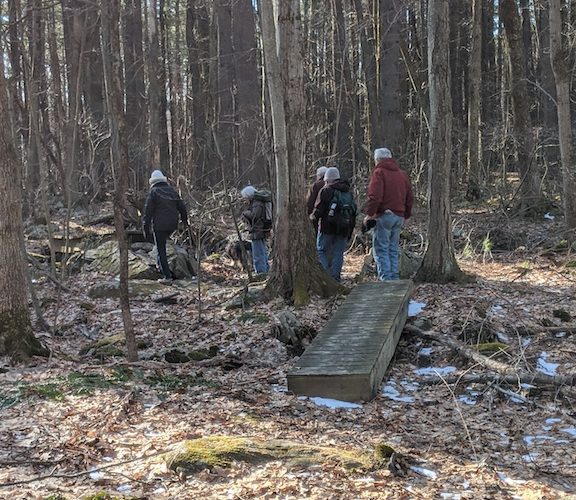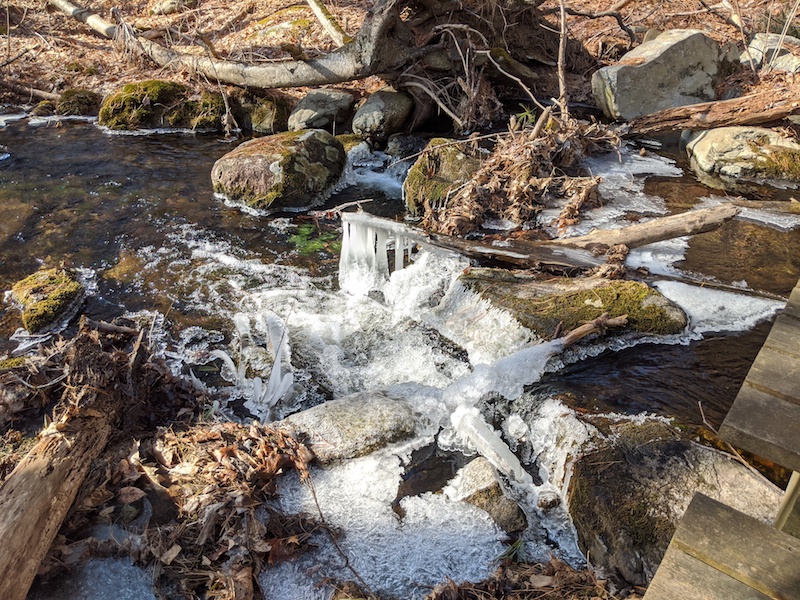 Betsy led the group. Here's her report:
We had a good walk this morning. The sun made it feel warmer than the number on the thermometer! A winter walk allows for views through the woods that are usually obscured by leaves. The brooks were edged in ice.
We walked past the Big Rock and the steep uphill, then walked a short distance towards Northwoods before we turned around and retraced our steps. About 2 miles total. We didn't walk on the new trail near the highway, but did talk about it as a connector to Phillips.
There are two trees down across trails: one just beyond the stone dam and another a short distance from top of the hill (4-way trail intersection) heading toward Northwoods.