New Kiosk and trail clearing at Annie Moore
Nick Matte has completed the Bolton Woods Way kiosk. The design was modified from the Vaughn Hills kiosk and it is more sturdy with additional supports. Additionally, Gordon provided us with the updated Annie Moore map which allowed us to post a laminated 2'x3′ map of the property on the kiosk which will be very useful for residents (along with the reusable maps posted there). Check it out!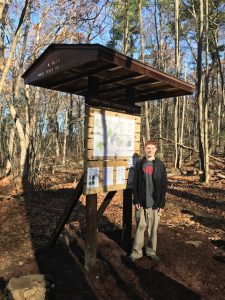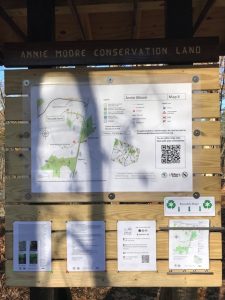 Also, Nick (and his father, Greg) led the Boy Scouts on a trail clearing effort on Saturday 2 November 2019 at Annie Moore.