More cheerful messages in May 2020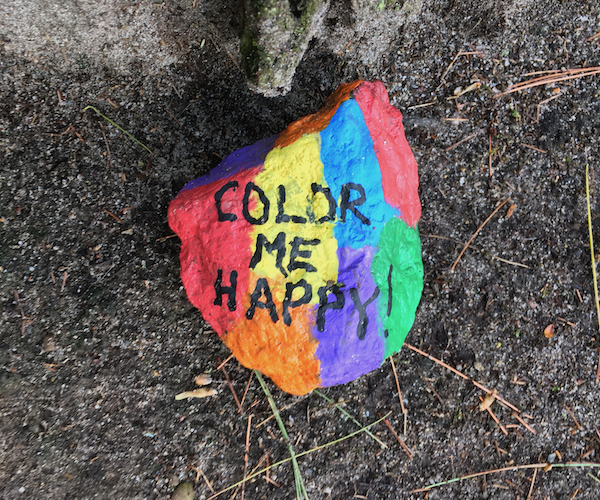 Painted stones conveying many cheerful messages have been appearing on or near the Philbin-Salmon and Welch Pond Trails in the Wattaquadock Hill area. Examples have also been seen on Sawyer Road near the "Yoda Tree". Do you know where that is?
M&Ms, philosophy and encouragement are popular themes.