Bog Bridge Repairs at Rattlesnake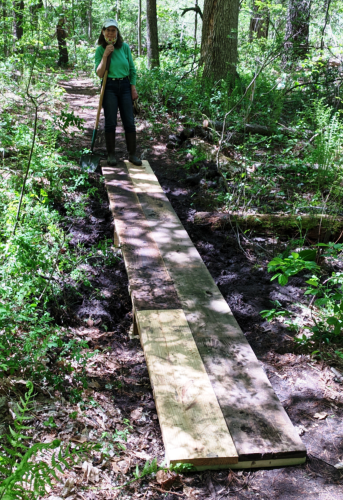 On the morning of Friday 22 May 2020, Bob and Alice Roemer installed new bog bridges slightly west of the western Great Brook Bridge near Trail Head 1 to the Bob Horton Trail and Lime Kiln entrance to the Rattlesnake area.
They salvaged existing 12' 2×12 and the 12' 2×12 from a bridge that they had rebuilt the day before and spliced on two 4' 2×12 sections from the ConCom stock to increase the span to 16'. Then tied the whole assembly together with 2×4's.
They the dug down to sandy soil and placed two 2' 2×10 "footings" on which they placed legs to the bridge deck.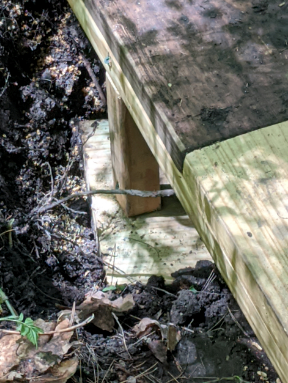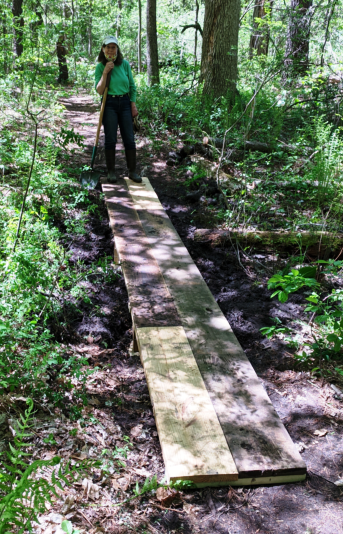 Ready for the Memorial Day trail traffic! (Curiously there were almost no visitors on the trails on that day which is unusual for a COVID 19 Friday.)