New maps installed at trailheads and significant trail junctions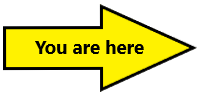 With the new set of trail maps, new "you are here" maps have been created for installation at trailheads, significant trail junctions and parking areas. This was a team effort: Bob Roemer procured the materials and made the wooden map holders, Rebecca Longvall laminated the maps and Gordon Taylor made the master maps by adding data to the source that was created for the website and the new guidebook.
In some cases Bob installed a post to support the map holders. in other places the map holders were installed on trees or existing signs.