Trees down and cleared at Annie Moore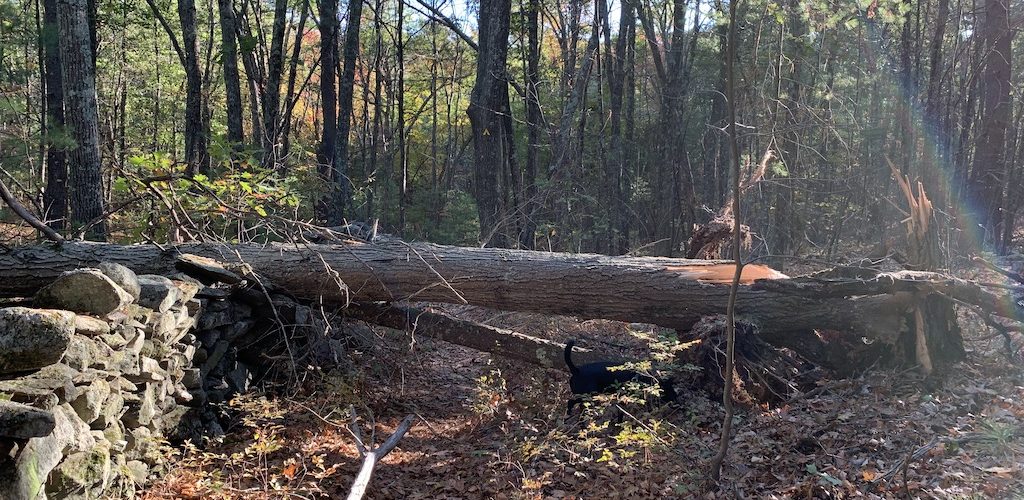 The storm on October 7 brought down many trees in the Annie Moore area, right near where the last tree on Annie Moore came down. Although these were easy to walk around, Greg Matte cleared the trail blockage promptly on October 11.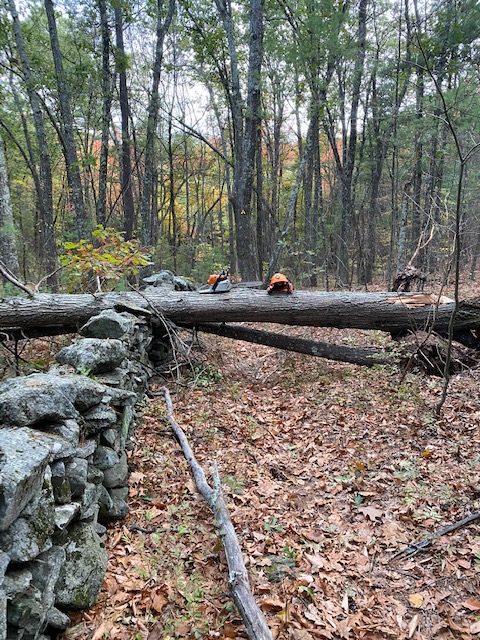 This stretch of trail may be christened "oak alley" since it will smell like oak for awhile after two mature oaks have fallen.