Phillips Plaque Reinstalled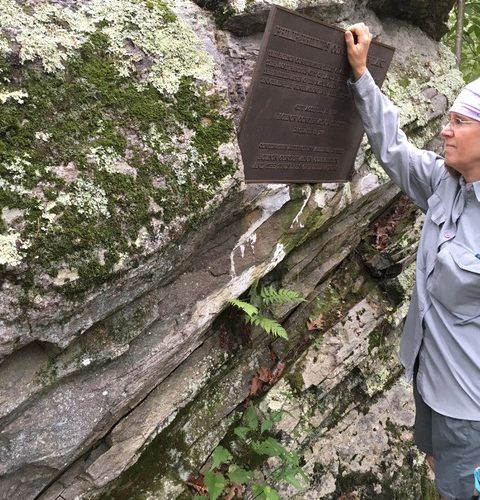 Those of you that are familiar with the Phillips Land shown on the Rattlesnake Map will also be familiar with the plaque that remembers the land donation by the Phillips family. You may not have noticed that this plaque had become loose recently and was in danger of falling off, breaking, or even being stolen for scrap metal.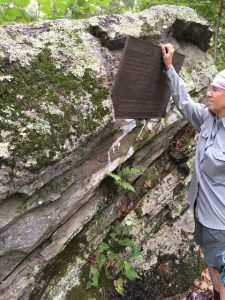 Recently Bob and Alice Roemer finished the reattachment of the Phillips plaque. On the weekend of 16 August they drilled out and cleaned the large anchor holes in the supporting rock and filled them with high strength masonry cement. On Thursday 22 August they re-dilled smaller holes in the masonry cement with a carbide masonry bit and epoxied in 3" stainless steel studs. The studs were threaded into the back of the plaque. It won't come loose again for a very long time.