Storm Damage at Bowers Springs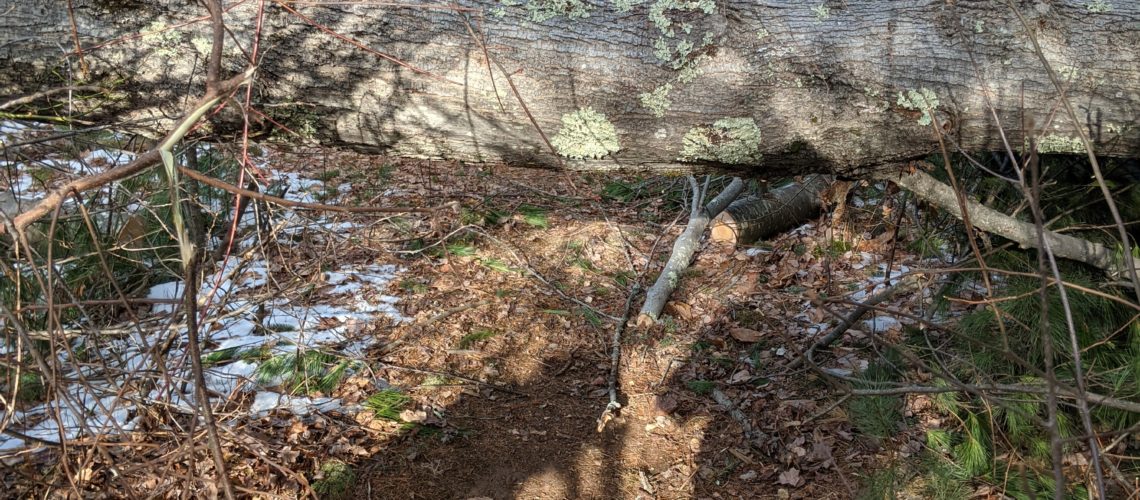 Recent storms have inflicted serious damage on some trees at Bowers Springs.The fallen trees have created their own problems such as the destruction of the wire debris trap over this culvert.
In some cases this has caused trails to be impassible. An unknown volunteer has been removing some branches from larger trees on the ground.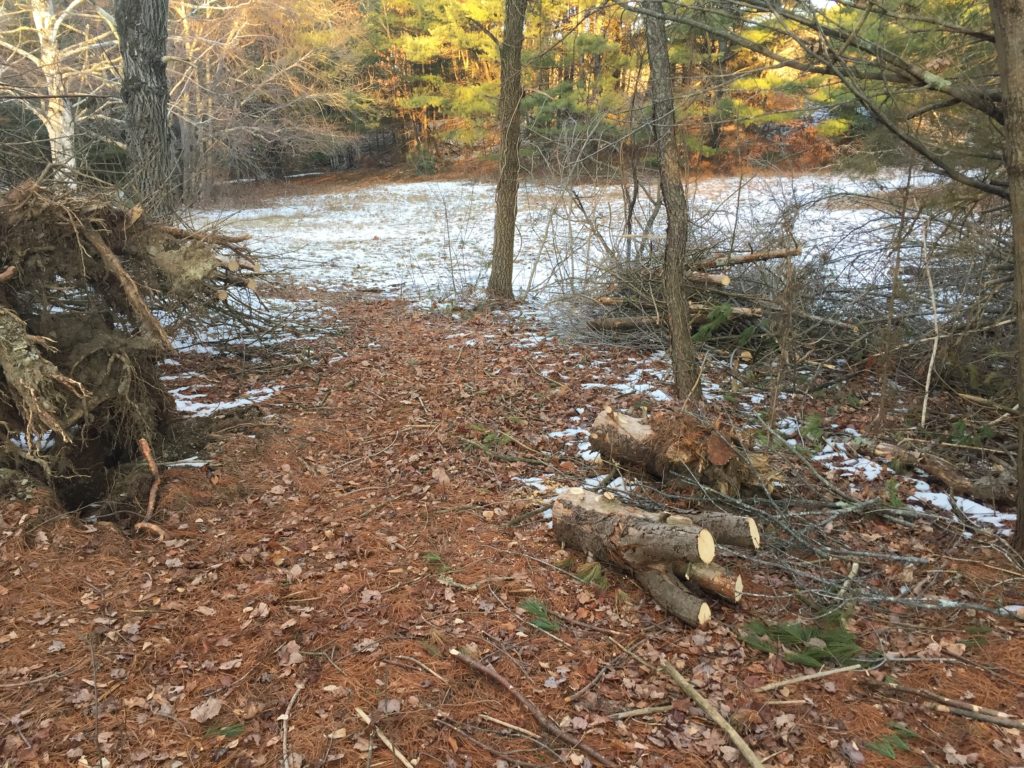 One path between the two main ponds was completely blocked at the western end, so on Tuesday 12 January 2021 Larry and Gordon cut through the main stem and much of the surrounding branches to create and opening.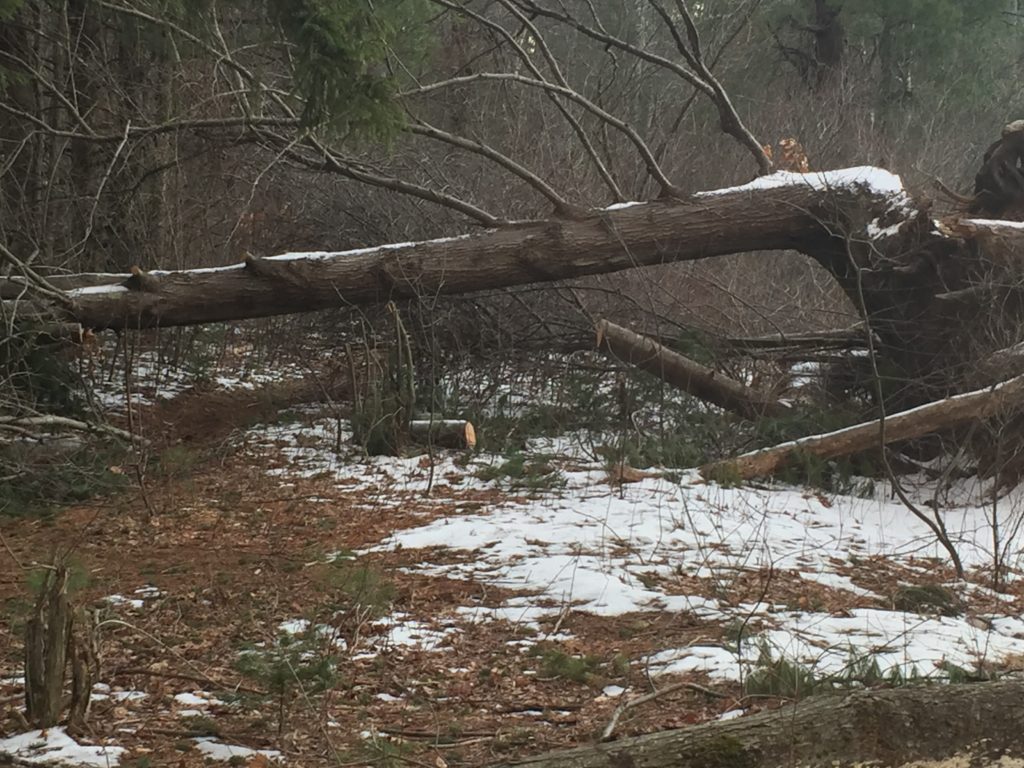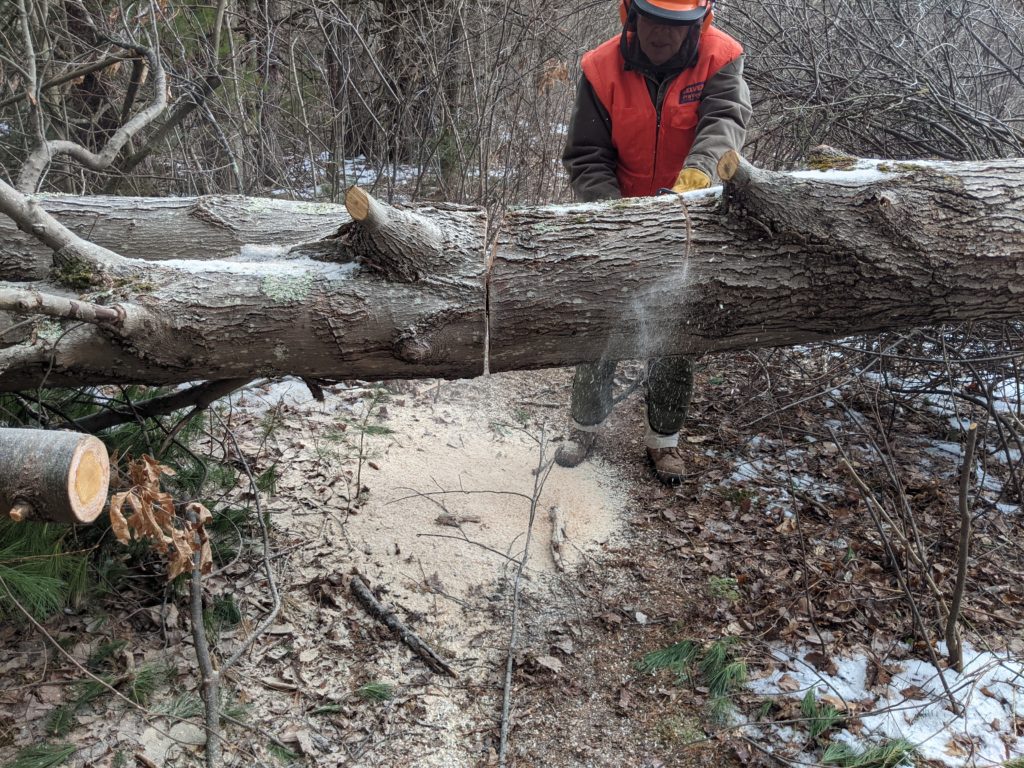 In another place the path is passable, but it is causing walkers to make a new route. It has not been cleared yet and will probably need more than a small work party,