Direction signs added at Powder House Hill and Wilder Farm
Gordon Taylor made new direction signs for the hard-to-see Powder House trail where it meets the old cart track at the gas pipeline on Powder House Hill. He also made a sign to indicate the best route to Bolton Town Hall from the same place. With help from Betsy he installed these. On the path toward the Town Common he installed direction signs to First Parish Church, the Meditation Area and in to the Powder House connection.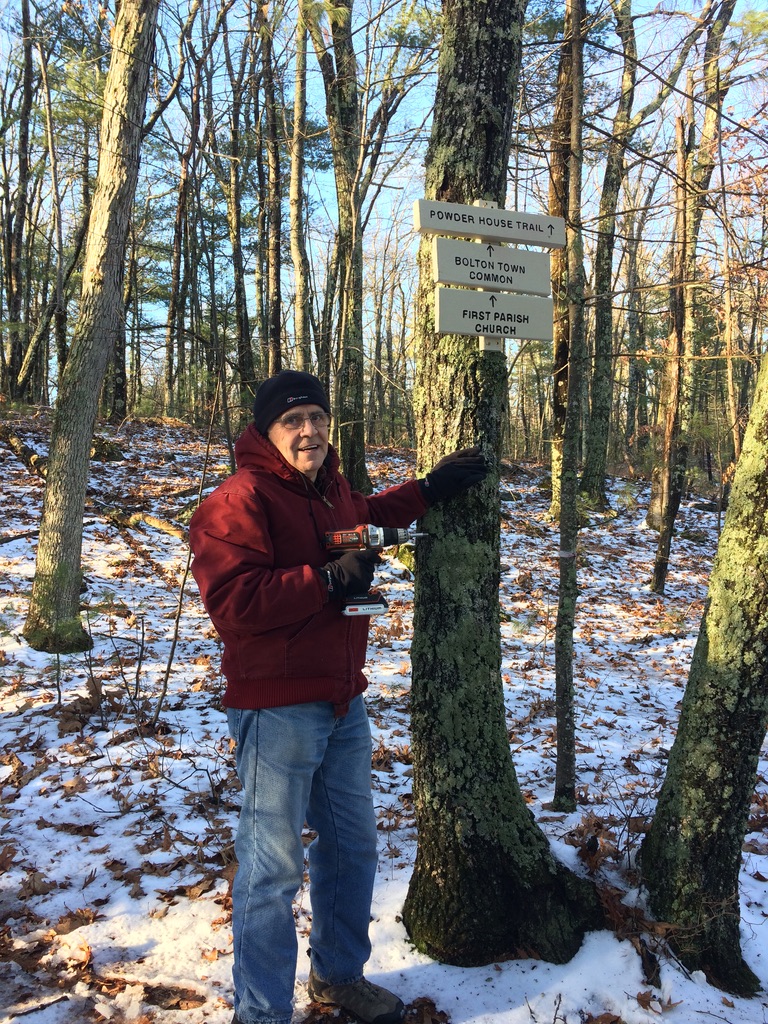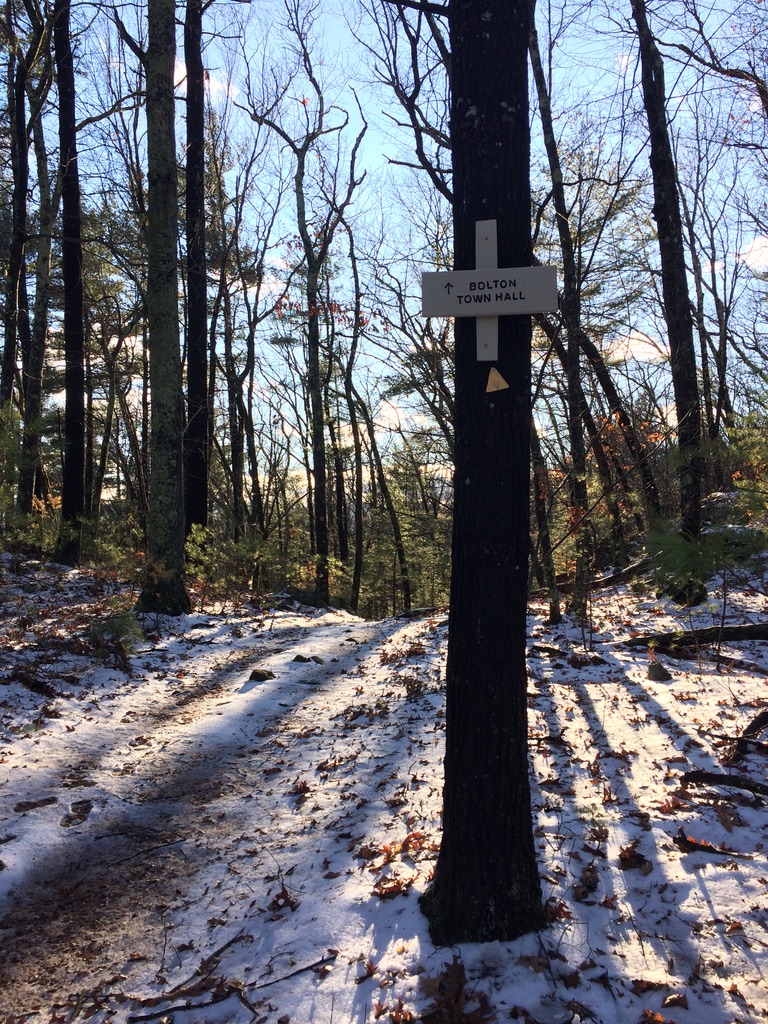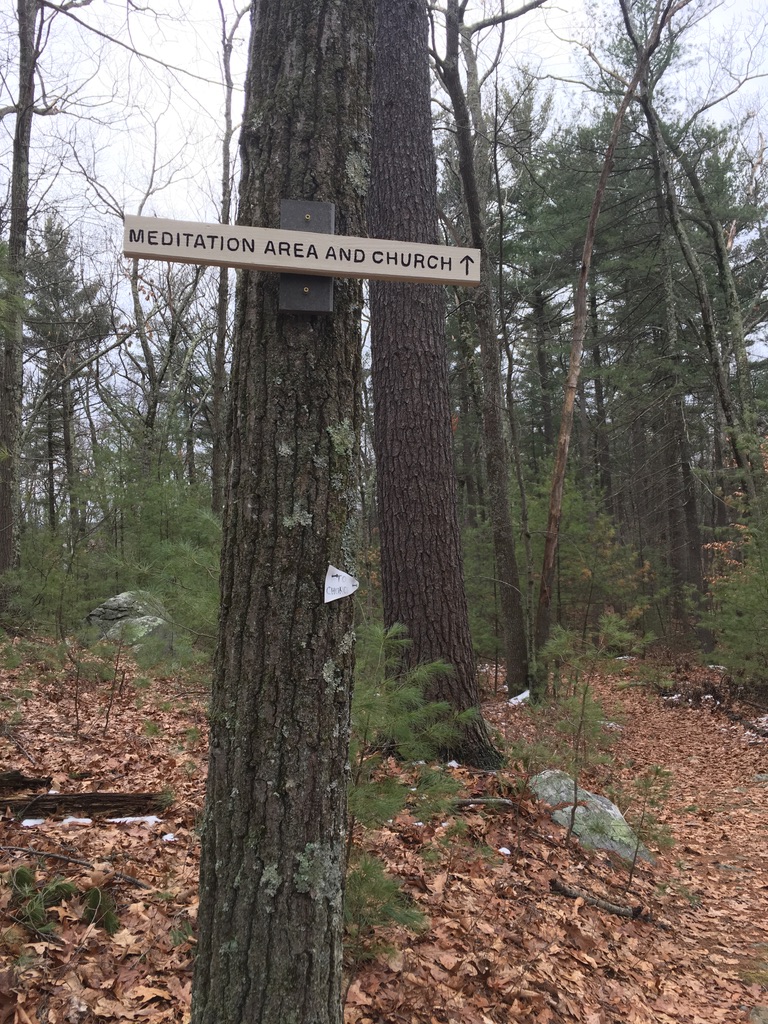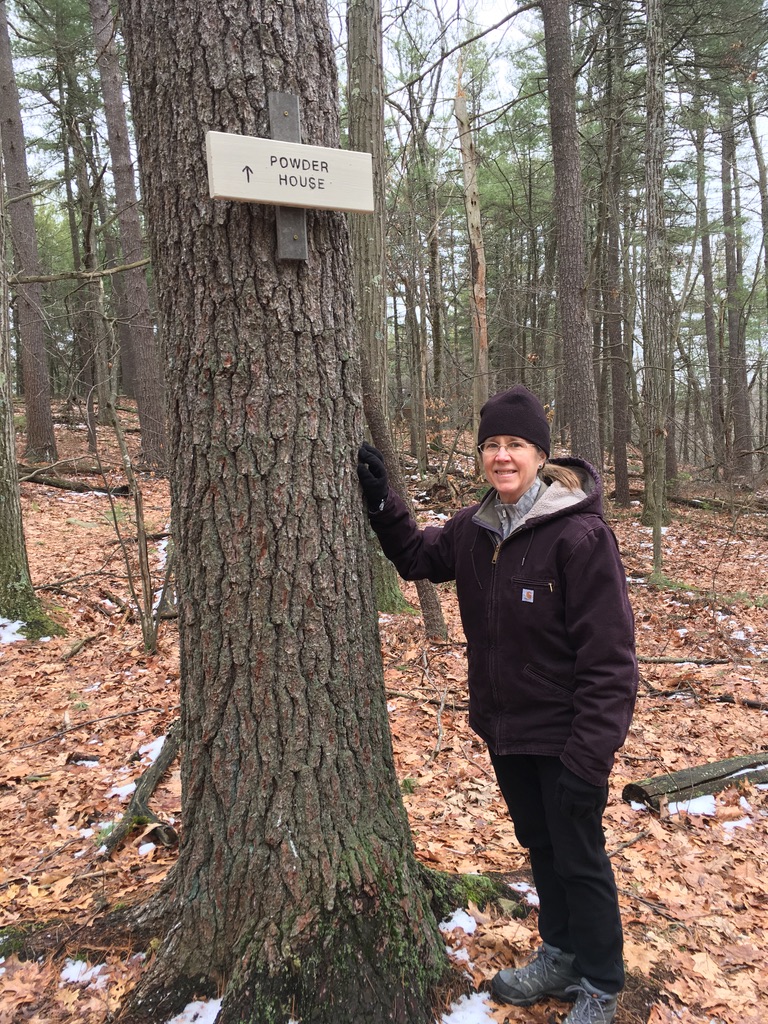 Later with Betsy's help, he installed some signs at the place where the Goose new Pond Trail diverges from the original trail at Wilder Farm.