Trails Cleared at Annie Moore
Calling all Annie Moore property users: The trails are all clear!
The Annie Moore property was cleared of three major fallen trees and several smaller ones on the trail system.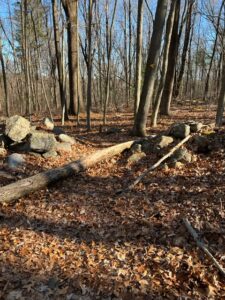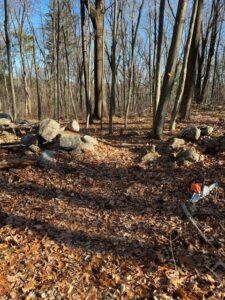 Tree cleared not far from Annie Moore Road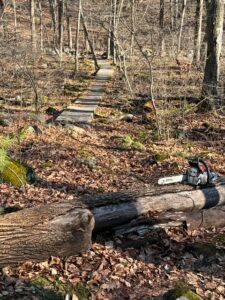 Large oak cleared near the valley bridge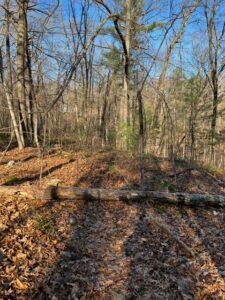 Tree cleared before the steep hill down to the valley bridge
The trails are clear and ready for snow. Enjoy. Greg and the Bolton Trails Committee.