Trails closed at Levison Land in Harvard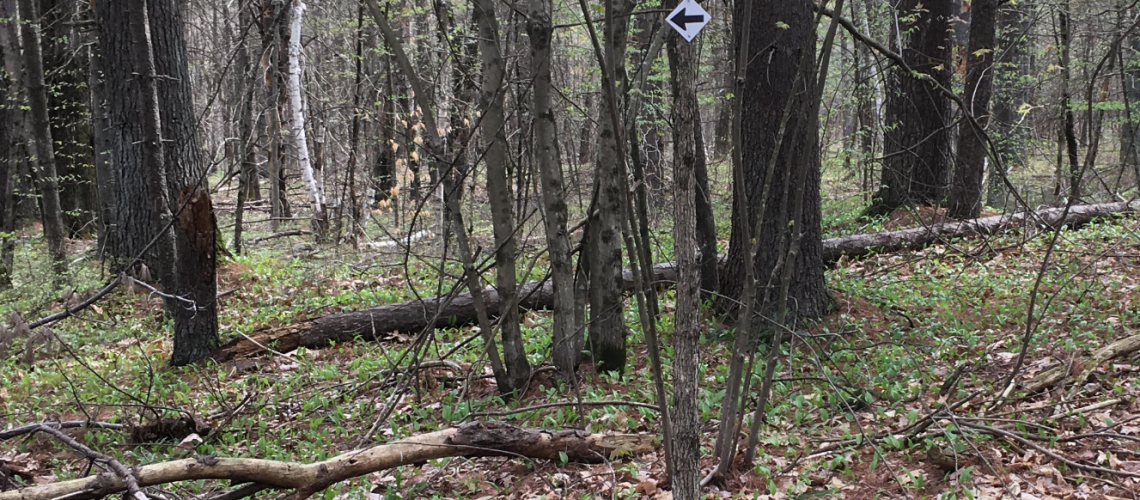 The spur trail off of the Zink-Northwoods trail in Harvard, on land owned and managed by the Harvard Conservation Trust, was closed off in early May 2022.  The trail has been removed from Bolton Trails Committee maps (https://boltontrails.org/map5 and https://boltontrails.org/wp-content/uploads/2022/05/Town-Wide-trail-map-May-2022.png) and the trails head maps at Corn Road, Laurel Drive, and Ledgewood Circle. The trail map managed by the Harvard Conservation Trust will be updated to reflect this change. Note that the connecting path to East Bare Hill Road in Harvard will remain open.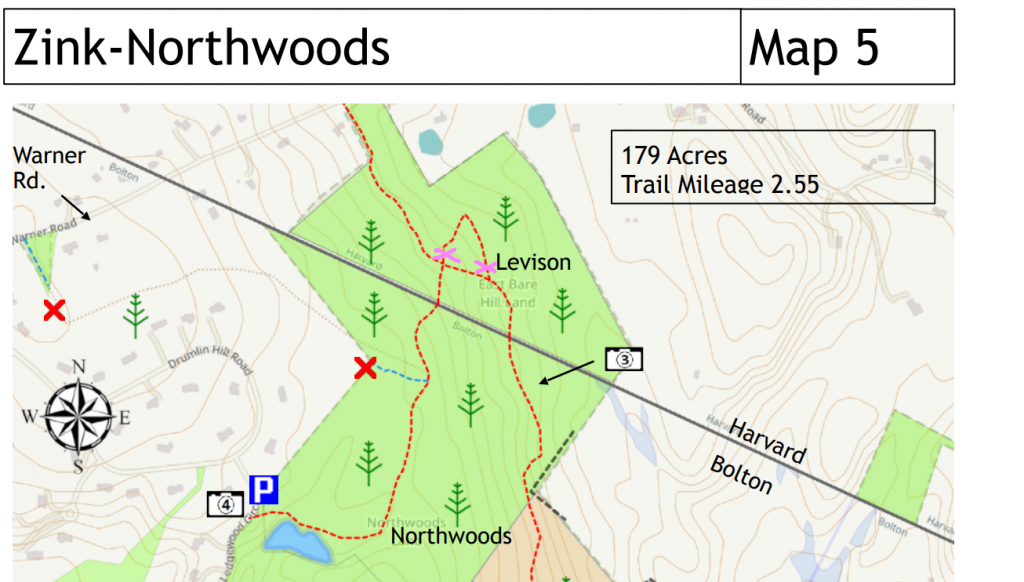 The Harvard Land Stewardship Subcommittee made the decision to discontinue this trail after consideration and deliberation. Two of the most important reasons were that the trail didn't lead anywhere and most importantly the Harvard Land Stewardship Committee felt that the continued use affected nesting bird populations in the area. They will be following up with some studies over the next year or two.
They hope that the intentional blockage of the trail remains in place, and also hope that the directional arrow signs will discourage continued use of this obsolete trail.  They also hope Ihat the public will respect this decision. 
It's expected that the obstructions would obviate the need for a "Trail Closed" sign, but are prepared to add one if the obstructions are removed.