Annie Moore Self-Guided walking tour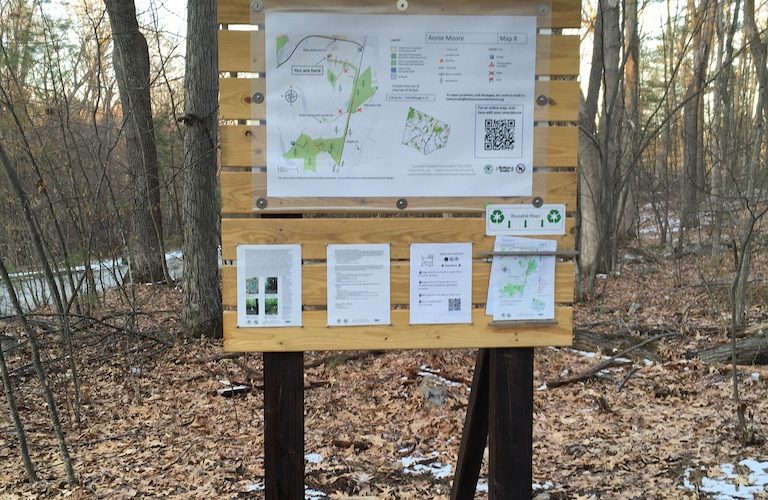 Rebecca Longvall has assembled Bolton's first self-guided walking tour. It's on the Annie Moore land and starts at the Bolton Woods Way trailhead. You will need a smart phone with a QR reader app in order to follow the tour.
This is the perfect hike for a socially distanced outing near home.
Don't for get to keep track of your walk to help you qualify for All Trails Club membership.
https://www.townofbolton.com/conservation-commission/pages/self-guided-hike
For more information about the Annie Moore trails check the map online:
https://boltontrails.org/wp-content/uploads/2020/07/8-Annie-Moore-July-2020.pdf