Park Bench revitalized!
You might have noticed that the park bench from the "Park Bench Trail" in the Rattlesnake area had disappeared recently. You might have also noticed that it was looking rather dilapidated and sad. Well it was temporarily removed by the Hoeffler family and taken to Bob Roemer for a facelift.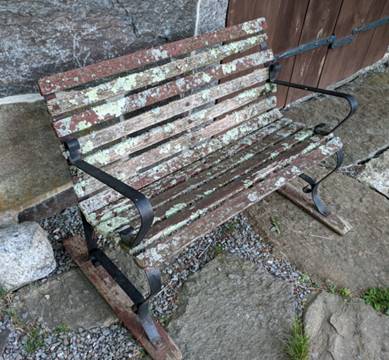 After some time in Bob's workshop (aka rehabilitation "spa") it was cleaned, painted, fittings replaced with galvanized fittings, and new cedar slats and a pressure treated base installed. It will be back to its proper home anon. Thanks to the Hoefflers for the retrieval and transportation!
By the weekend on 5 June 2020, the bench had been moved back to its original location.