SVT, BCT and Bolton ConCom workshop on land protection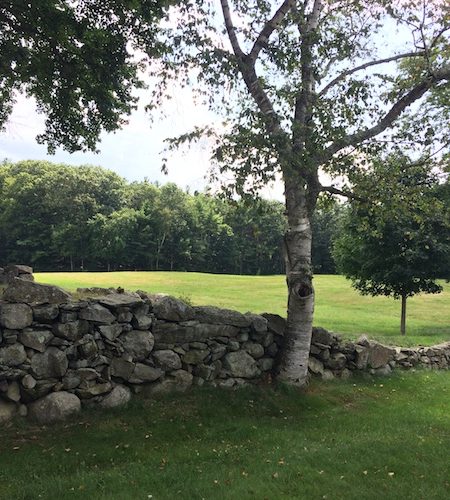 August 4; A group of walkers risked the rain to take a walk and look at the preservation of Philips Land. This was led by Rebecca Longvall (Bolton Conservation Agent), Betsy Taylor-Kennedy (former Board Member of Bolton Conservation Trust), Christa Collins (Sudbury Valley Trustees), and Kristin O'Brien (also of Sudbury Valley Trustees).
Betsy gave an introductory talk then the group walled the Philips Trail to look at a number of aspects of the property.
There was plenty of flora to look at such as this rattlesnake plantain.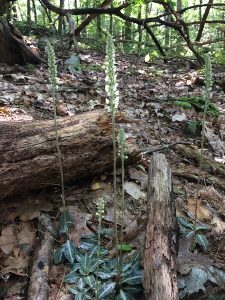 Views of the fields on the Philips Conservation Restriction: